Left to right: Robert Lauritzen, CEO & Co-Founder at Cerebriu, Dr.Akshay Pai, PhD, CTO & Co-Founder at Cerebriu.
Copenhagen, Denmark, Oslo, Norway 11/2/2022
The focus on tissue window instead of time window will allow for more patients to be treated for stroke.
Cerebriu, a Danish radiology AI company, in partnership with Oslo University Hospital and Denmark's Copenhagen University Hospital has received the Eurostars research grant of over 6 million Danish kroner (€800.000) to develop a software using Cerebriu's technology to automatically identify patients eligible for critical thrombolysis/thrombectomy based on imaging as opposed to the traditional time-of-symptom-onset.
What is a tissue window and why it is important?
Time window for treatment is based on the recorded time of a stroke based on patient input, which is often very subjective. Tissue window on the other hand is the biological timing of an evolving ischaemia, which is an evolving process. It is different for different patients due to different cerebral reserves, collateral circulation, size, and the completeness of an infarction. Current practices follow a one-time-fits-all strategy to avoid adverse events due to treatments. With Cerebriu's next generation stroke biomarkers, a more accurate estimate of the tissue status may be obtained which will lead to better prediction of treatment outcomes.
"One of three strokes has unclear onset challenging patient selection," Said Robert Lauritzen, CEO & Co-founder at Cerebriu " We are through this project excited to be working jointly with the university hospitals of Copenhagen and Oslo developing next gen technology to improve fast and accurate patient selection for stroke treatment."
"Cerebriu's next generation imaging biomarkers will help advance stroke management from a time-based to tissue-based approach ". Said Akshay Pai, PhD, CTO & Co-founder at Cerebriu " Both Copenhagen University Hospital and Oslo University Hospital will help Cerebriu bring these innovations to clinics faster"
"We decided to partner with Cerebriu because we already had a good scientific collaboration, and it would extend the ability to offer tissue analysis on MRI, thus bringing it to the next level". Said Prof.Michael Bachmann Nielsen, MD from Copenhagen University Hospital. "This could be a potential benefit for the patients"
"The collaboration with Cerebriu offers a unique opportunity to advance neuroimaging in acute stroke. Said Associate Prof. Thomas Clement Truelsen, MD from Copenhagen University Hospital. "The future acute treatment in ischemic stroke is likely to benefit from improved assessment of viable brain tissue, enabled by fast and standardized review of brain scanning."
I am excited to partner with Cerebriu". Said Prof.Atle Bjørnerud, PhD, head of the Computational Radiology and Artificial Intelligence (CRA) unit at Oslo University Hospital. "We aim to clinically validate Cerebriu's novel solution which potentially can improve the decision-making process for revascularization therapy by providing real-time and instantaneous estimates of stroke onset and clinical outcomes after thrombectomy."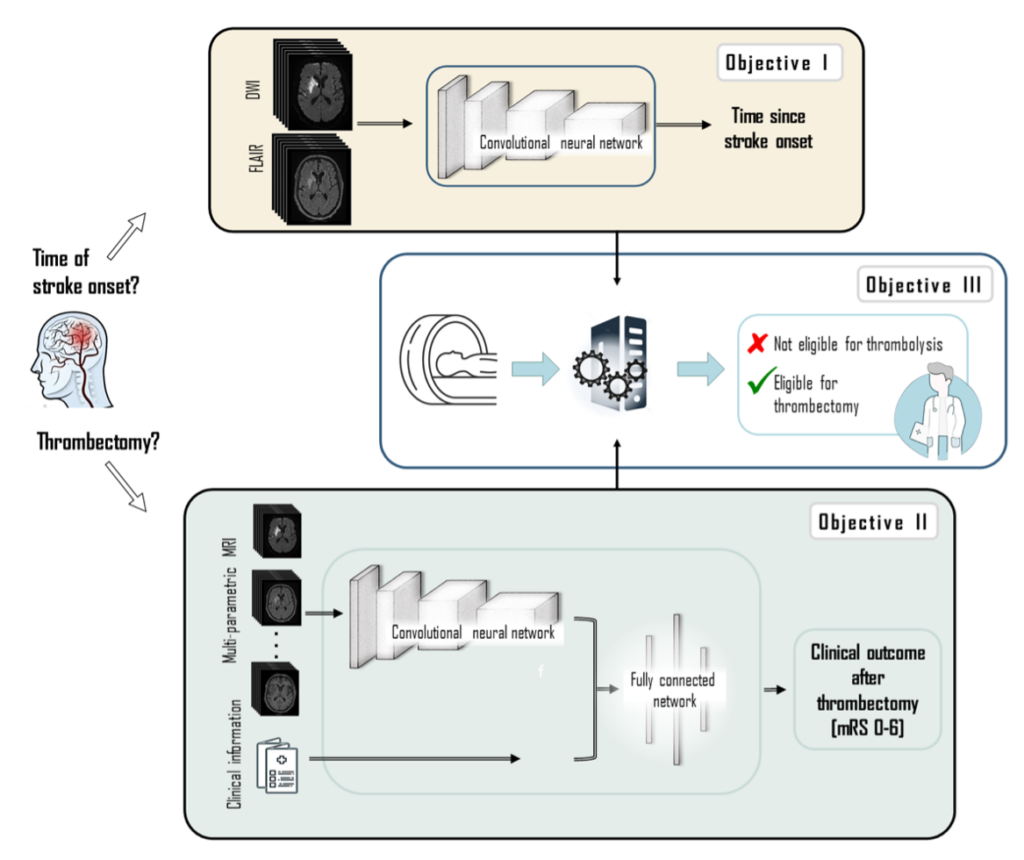 Credit: Oslo University Hospital
About Cerebriu  
Cerebriu aims to improve diagnostic imaging workflow efficiency, quality of care and patient outcomes. Cerebriu's software solution, Apollo, aims to achieve this by automating image acquisition protocols and patient triage during MRI brain acquisition. Ultimately this results in improved productivity, prioritizing the right patients at the right time with less burden on clinicians. 
For more information, please visit www.cerebriu.com
Media contact
Oded Yair Menuhin
BD & Strategic Partnerships Manager